DUARANSEL
travel writers | travel bloggers | travel figures | inspirational speakers
Web: DuaRansel.com
Twitter: @DuaRansel
Facebook.com/DuaRansel
Instagram: @DuaRansel 
Contact by email: [email protected]
DuaRansel in Indonesian literally means "two backpacks". DuaRansel is Dina and Ryan – an Indonesian and Canadian husband and wife team – who have been living a nomadic life since April 2009, traveling around the world, with only their two backpacks.
As of November 2013 they've been on the road for four and a half years, traveling through over 45 countries. They don't have a home to go back to. They gave away their possessions, gave up their apartment, and now their home is their backpacks and each other.
Their traveling style could be described as: backpacking, permanent traveling, budget traveling, slow traveling, light traveling, traveling without planning and looking for cheap opportunities, and digital nomad living. As digital nomads, they both work as they travel, maintaining their income via the Internet. Their jobs are not bound to a place, so they're free to roam the world while earning money to support their nomadic lifestyle.
Other than normal touristic stuff, they love engaging with local people, trying the local foods, and exploring nature. They love hiking, and they're also avid divers.
WEB & SOSMED STATISTIC
Dina & Ryan as a travel couple is now known as DuaRansel. They love to share their travel stories with the world via:
The couple has been featured as inspiring travel figures in major TV shows, newspapers, magazines, radio, as well as numerous websites. Here are some examples:
Talkshow Hitam Putih on Trans7 with Deddy Corbuzier – 2013
Wideshot on MetroTV – 2013
Metro Xinwen on MetroTV – 2013
OnTheSpot on Trans7 – 2013
JTV – 2013
Jawa Pos – 2013
Cek&Ricek – 2013
National Geographic Traveler Indonesia – 2013
Elle Magazine Indonesia – 2013
Femina Indonesia – 2013
iCreate – 2013
Prambors Solo Radio – 2013
Republika – 2013
Backpackin Magazine – 2013
Jakarta Globe – 2013
Detik Travel – 2013
Kompasiana – 2013
Salingsilang.com – 2013
Reader's Digest Indonesia – 2012
MAGAZINE: TRAVEL WRITING, PHOTOGRAPHY, COVER
Dina DuaRansel is also a contributor to various travel magazines as a travel writer, photographer, and cover figure:
DiveMag
TravelXpose
Panorama
PHOTOGRAPHY
DuaRansel photography has been acknowledged through the use in various media as well as mentioned in
BOOK AUTHOR
Dina DuaRansel also co-authored a book
WEB/BLOG: DUARANSEL.COM
DuaRansel.com travel website/blog publishes only unique content written by Dina and Ryan focused on 4 things:
Personal and unique adventures
Travel tips based on their own experience
Destination guides
Photography
TOURISM CAMPAIGN FIGURES & BLOGGERS | POPULAR YOUTUBE VIDEOS
Soon:
Promoting Kerala India (March 2014)
Ryan and Dina's permanent traveling is also known around the world through their English language travel blog: VagabondQuest.com.
Through VagabondQuest:
Ryan and Dina

promoted British Columbia Province of Canada

! They were chosen to be explorers as part of "Explore British Columbia" (Canada) campaign by the official Tourism British Columbia – 2012. Here Dina & Ryan were given a car to do one month full road trip in the province of British Columbia, Canada, to promote tourism in the province through daily blogging on exploreBC.tumblr.com (screenshot below), and related Facebook, Instagram, and Twitter.
FAN GATHERINGS
DuaRansel's gathering events "Kumpul-Kumpul bersama DuaRansel" are popular among their fans:
2012 gatherings (first round):
2012 gatherings (second round):
We have many requests from the fans all over Indonesia to do "Kumpul-Kumpul bersama DuaRansel" event in their home cities.
SPEAKING AS INSPIRATIONAL TRAVEL FIGURES
DuaRansel have been invited to speak at numerous seminars and events, including:
Danone DanCommunityID, Jakarta, November 28 2013, over 100 attendees
"Jalanesia" Unpad Bandung, November 26 2013, over 350 attendees
Universitas Indonesia, Depok, November 2013, over 100 attendees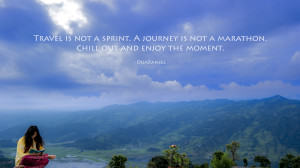 Thank you for reading! Warm Regards,
Ryan & Dina DuaRansel
Contact by e-mail: [email protected]
Phone number: please obtain through email, since it will be different according to the country we are currently in.